Choosing wine for your wedding can be daunting. You want something that suits your personality, but also the mood of the day. Something that compliments the food and is enjoyably memorable. Something you can serve your besties, and also 100 of your coworkers, second cousins, and weird aunties.
You've probably seen our Ultimate Guide to Choosing Wine For Your Wedding, but if you're just looking for a quick search for wines that'll fit your wedding theme, you've come to the right place. We chose wines that fit 4 personality types to help you choose the best wine for your themed wedding.
The Classic Wedding
Classic weddings are all about clean, simplicity and understated elegance. A traditional meal served on fine china with crystal stemware. This wedding features long banquet tables and low, lush floral arrangements. All the better to see and enjoy with family and friends. The bride and groom will likely opt for a single, stunning cake that will be a focal point for photos and memories for years to come.
Classic Wedding Wine Suggestions: Timeless, memorable, & elegant
Trebella 2016 by Church & State $25
Liquidity 2016 Dividend Cabernet Sauvignon $30
Quotidien Brut 2017 by Joie Farm $25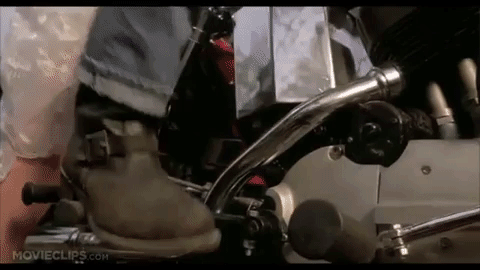 The Rebel Wedding
It's a nice day for a white wedding, but this bride is more likely to have a moody-hued colour palette for her big day. The bride and groom are not going to follow tradition any more than they follow the beat of someone else's drum. They'll probably opt to have their reception at a brewery or aeroplane museum. Instead of a colour scheme, they may have a wedding theme based on the couple's favourite book or movie. One thing is for certain, you will never forget the rebel bride's wedding.
Rebel Yells: Bold, fun, unique
Writer's Block Malbec 2015 by Steele Wines $18
Riesling Estate 2016 by Cave Spring Cellars $20
Bubbles Rosé Sparkling by A to Z Wineworks $18

The Sophisticated Wedding
The Sophisticate bride has her eye on the hottest trends and knows how to create a truly epic Instagram moment. This wedding will incorporate the colours and materials of the moment in a theme that weaves its way from the bride's makeup to the wedding cake. Everything about this wedding will be bespoke. Completely original, and absolutely on trend.
Sophisticate Style: Structured, assertive, chic
Nizza DOCG Cipressi 2015 by Michele Chiarlo $27
Sauvignon Blanc Elgin 2018 by Paul Cluver $17
Wedding Cuvée 2014 by Iron Horse Vineyards $45
The Boho Wedding
The boho bride is a free spirit. It's likely this wedding will be outdoors in the ruins of an old church, or barefoot on the beach. The wedding will ethical and eco-conscious, opting for foam-free living floral arrangments and locally sourced foods. This wedding's colour scheme will be more neutral, allowing nature to create a stunning photo backdrop.
Bohemian Rhapsody: Wild, spirited, pure
Cabernet Franc 2016 by Vineland Estates Winery $15
Stewart Family Reserve Chardonnay 2016 by Quails' Gate Winery $40
Cipes Brut by Summerhill $60
Whether you identify with one of these personalities, or none of them, we hope that our suggestions help make your decisions easier. At the end of the day, you are celebrating your love and commitment to another person. So choose the wine that makes you happy.
The Ultimate Guide to Choosing Wine for Your Wedding
Wedding Wines: What Type of Wine Should You Serve at a Wedding?
8 Affordable Wine Bottle Centrepiece Wedding Decor Ideas