There is nothing like authentic Southern cuisine. Soul food has a rich and deep roots that date back to centuries in Louisiana, Georgia, Alabama, and surrounding southern states. Soul Food dishes originating in the South during the Transatlantic Slave Trade and grew into a cuisine mostly associated with comfort and decadence.
Soul Food is especially celebrated during festivals like Mardi Gras in New Orleans and the southern states. Many of these dishes pair beautifully with wine, but due to the large variety of flavours – you need to pair them carefully. We've created this soul food and wine cheat sheet, in case you're in charge of wine for dinner!
Wine Pairing Cheat Sheet: How To Pair Soul Food and Wine
Southern Dish: Fried Chicken
Wine Pairing for Fried Chicken: Champagne
Before you think we're absolutely insane – champagne is the perfect pairing for Fried Chicken, especially some good, southern fried chicken. The acidity of Champagne pair well with the chicken's grease and the crunchy to bubbly ratio is just perfect. Take our word for it on this one, this pairing is a match made in soul food heaven.
Champagnes we love with Fried Chicken:Veuve Cliquot Champagne, Moet Impérial Brut
Southern Food Dish: Cornbread
Cornbread and wine pairing: Oaked Chardonnay
Cornbread is another southern staple which is made in a variety of ways. Some cornbreads are sweet and cake-like with a fine crumb (due to the use of more flour in the mixture) and others are more crumbly with a savoury flavour due to the use of bacon grease in the mixture. The perfect wine pairing for southern style cornbread is an Oaked Chardonnay.
Oaked Chardonnays We Recommend with Southern Cornbread:Adamo Estate Winery Oaked Chardonnay, Woodbridge Lightly Oaked
Soul Food Dish: Oven-Baked Mac and Cheese
Wine Pairing for Southern Mac & Cheese: Beaujolais
Oven-baked Mac and Cheese is a soul food staple. Emphasis on the oven baked, there will be no stove top mac and cheese over here. Southern mac and cheese is made with 2-4 different types of cheese (usually smoked and sharp cheddar, Monterey Jack, and those a like), cream, salt and pepper and various seasonings. The perfect pairing for this southern side dish would be a delicious Beaujoulais.
Recommended Beaujolais wines for Southern Baked Mac and Cheese:Domaine de Cruix Red Beaujolais, Georges Duboeuf 2015 Beaujolais Nouveau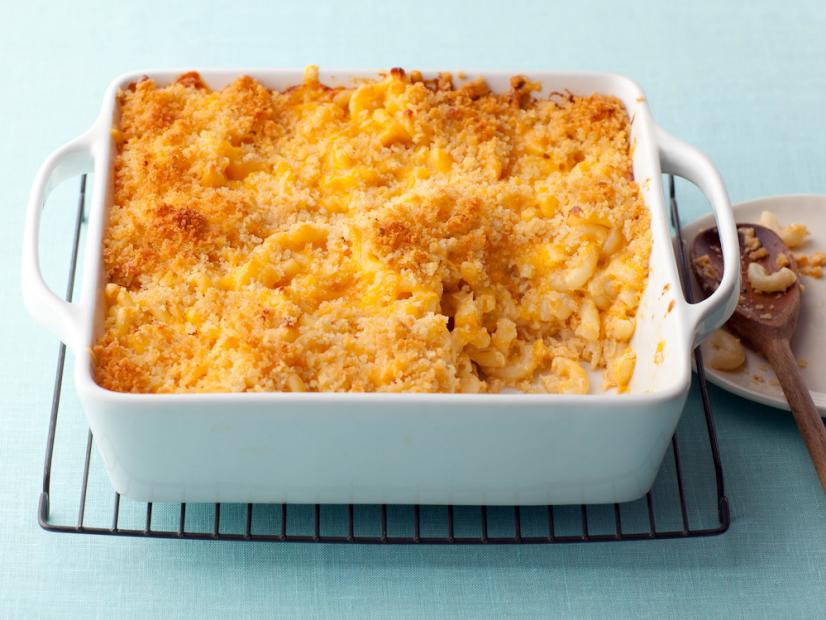 Soul Food Dish: Collard Greens
Collard Greens & Wine Pairing: Sauvignon Blanc
You can't have a Southern cookout without some Collard Greens! Southern Collard Greens contain deep, smokey flavourings and are traditionally made with pork (bacon). This delicious soul food fish goes perfectly with a Sauvignon Blanc.
Recommended Sauvignon Blanc Wines for Collard Greens:Southern Right Sauvignon Blanc, Burrowing Owl Estate Winery Sauvignon Blanc
Southern Dessert Dish: Sweet Potato Pie
Wine Pairing for Sweet Potato Pie: Moscato d'Asti
Sweet Potato Pie is a favourite southern dessert dish. It's typically made with a pecan-crunch streusel and a crunchy crumb topping. Served with a delicious scoop of whipped cream or vanilla ice cream. This sweet dessert pairs best with a Moscato d'Asti.
Moscato d'Astis we recommend to pair with Sweet Potato Pie:Cupcake Vineyards Moscato d'Asti, Saracco Moscato d'Asti DOCG
Soul Food Dish: Chitterlings (Chitlins)
Wine to pair with Chitterlings: Pinot Noir
Chitterlings (or Chitlins/Chittlins) are a traditional soul food dish. This dish made from the small intestine of a pig which are boiled, fried and heavily seasoned. The best wine pairing for Chitterlings is a Pinot Noir.
Pinot Noirs we recommend with Chitlins:Invivo 2011 Pinot Noir, Tinhorn Creek Vineyards Pinot Noir
Southern Louisiana Dish: Jambalaya Rice/Rice and Beans
Wine Pairing for Jambalaya Rice: Spanish Tempranillo
Jambalaya Rice (or Rice and Beans) is a Louisiana staple. Long grain rice is flavoured, spiced, seasoned and cooked with chicken, shrimp, sausages and a variety of vegetables. This delicious rice dish pairs beautifully with a Spanish Tempranillo.
Spanish Tempranillo Wines for Jambalaya Rice:Campo Viejo Tempranillo, Marqués de Cáceres Tempranillo