Mimosas are a classic and delicious drink that's super popular during the spring and patio season. Having brunch without mimosas is a total faux pas. So, if you're planning on having some friends over for Sunday brunch, you better have this wine cocktail recipe on deck.
Don't worry, though! Learning how to make the best mimosas won't take years to master or require a fancy mixology degree. It just takes a few key ingredients and the pro-tips we have here for you. I have to warn you though when your friends find out how good your mimosas are, you'll be brunch host every Sunday from here on out.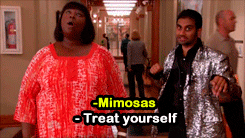 How To Make A Mimosa Drink
(Without Orange Liqueur)
Ingredients for Mimosas (serves 8)
1 (750 ml) bottle of dry/brut sparkling wine or champagne, not sweet (demi-sec). It doesn't need to break the bank, but don't go lower than $10 or you'll give all your friends a hangover before the day is even really started. The best picks for mimosas are Prosecco or Cava. We have a whole collection dedicated to bubbles if you need some guidance.
750 ml of Orange Juice, freshly squeezed if possible, if not, get a good quality, pulp-free juice from the fridge section of your local store.
1-2 Limes (sliced thinly) if you want to be really fancy
Some people will tell you to add orange liqueur for the best mimosas, but they are total liars. You don't need orange liqueur or anything else for the best mimosa.
Directions for Making Mimosas
Recipe for Mimosas
Keep the wine & orange juice chilled. No one likes a sticky, warm mimosa. Keep your wine & juice in the fridge until you are ready to serve, and put them back or in an ice bath as soon as you're done the pouring.
Fill 1/2 of the champagne flutes with champagne or sparkling wine. Then add your orange juice. This way, the cocktail mixes itself. DO NOT stir the mimosas as it will cause your bubbles to go flat. This also applies to pre-mixing your mimosa in a pitcher. Don't do it. The time you may save is not worth the fizzy sacrifice.
Garnish with a thin slice of lime if you're feeling fancy. If not, bottoms up. This recipe is still delicious!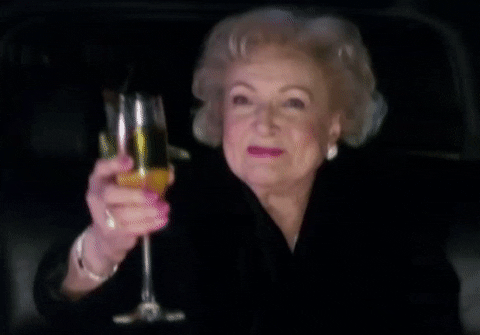 Once you've mastered the best mimosa recipe, try some of these variations:
Swap pineapple juice for orange and make a Soleil
try a Rosé Mimosa with pink grapefruit juice and Rosé sparkling wine
The Pointsetta – sub out the orange juice for cranberry juice for this festive fav
Add Pink Lemonade and grenadine or Regular Lemonade and Blue Curacao to sparkling wine for fun pink and blue mimosas.
If all that mimosa talk left you thirsting for more recipes, check out our Enticing Eats section where you'll find recipes like Champagne Sangria, Shrimp Linguine, and even DIY Wine Gummy Bears!