The Vancouver International Wine Festival, also known as Van Wine Fest, has around for 40 years and is one of the biggest wine events in North America. This year, there will be 160 wineries showcasing over 1400 wines, add that to the 54 different events and it's a wine-packed 8 days that you don't want to miss out on!
One of the most popular events is the International Festival Tasting. You can taste your way across the wine world with regional tasting stations and we heard through the grapevine that the "Dream Big – California Style" station is a must see.
---
JustWine VIWF Tip:
Vancouver International Wine Festival attendance is usually 30% lower on Thursday night which means fewer people, more time to talk to the wineries and cheaper tickets!
---
With all this going on, it's easy to forget to eat, but take it from us, you have to. There will be some food samples at the festival, but not enough to help you get through the tasting floor upright.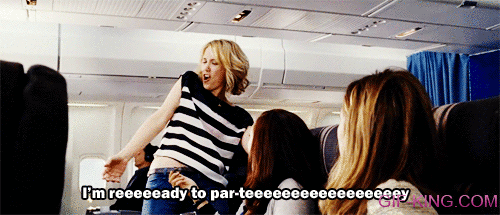 To help you out, we pulled together this list of 8 restaurants near Vancouver Wine Fest that you need to try! The best part, they're all within stumbling walking distance of the Vancouver Convention Centre.
8 Restaurants Near Van Wine Fest That You Need To Try
Craft roasted artisan coffee is literally the name of their game! Caffe Artigiano coffee house serves brunch from 7 am to 2 pm daily. The bennys are a fan favourite here, as is the renowned latte art.
A couple of blocks away are some of the best donuts in Vancouver. Handmade daily with quality ingredients, Cartems mission is to make people smile, one donut at a time. It's cute that they think you'll be eating just one doughnut, but that's another story. Cartems also has a vegan and gluten friendly donut menu, so nobody has to be sad without a donut.
Grab a dozen donuts and our handy wine and donut pairing guide on your way to VIWF. You'll thank us later.
The only thing better than the Mexican-Spanish fusion menu at this gourmet food truck is Arturo's personality. The burritos come highly recommended, so grab one and find a spot with a nice view to enjoy your lunch.
Nightingale – 1017 West Hastings Street
Chef David Hawksworth's informal restaurant is unique and delicious. Their menu has a "small" and "large" portion section, perfect for lunch or people that don't want to carry their food with them for the rest of the day.
JustWine VIWF Tip: Nightingale doesn't do menu modifications, so if you have allergies or a high-maintenance friend, you may want to look at their menu beforehand!
Located on the R level of the Pan Pacific Hotel, The Five Sails offers upscale dining and sweeping views of the mountains & ocean. They offer an a la carte menu that compliments their extensive wine list curated by award-winning sommelier Ramon Fresneda. We've been told the lamb is amazing!
Located in historic Canada Place, Miku offers high-end, sustainable sushi and seafood. With floor to ceiling windows looking out at the harbour, and an innovative seared sushi that they pioneered, your visit will be mouthwatering and memorable. Miku has an extensive wine list that pair deliciously with their seafood dishes. Wondering what you should pair with your dinner? We have some great seafood and wine pairing suggestions too!
Allow me to convey the joy felt in my heart from the word "Gelateria". An entire establishment devoted to gelato. Angels sang. With 25 year-round flavours, a seasonal menu and sorbetto offerings, you may want to make this your last stop of the day. You also may want to wear stretchy pants.
Handmade chocolates, tea, coffee & desserts. I hear those angels singing again. This Gastown treasure has a cozy feel and scrumptious desserts. We hear the drinkable cocoa with expresso is something to experience! Dessert with wine??? YES PLEASE! Need more wine pairing suggestions? We have a whole section for you!
Have fun at VIWF! Don't forget to eat, drink your water, and wear comfortable shoes!