Valentine's Day is a time to be showered in chocolate, flowers, gifts and wine! Impress that special someone and take your Valentine's Day gift a step further with a romantic bottle of wine and a pair of cute Valentine's Day wine glasses!
If you're looking for a funny or romantic personalized Valentine's Day Gift for that special someone, these adorable V-Day wine glasses are just what you need! If you're feeling crafty and creative, here's how you can create your own DIY wine glasses. But if you're a little less "hands-on", check out these funny valentine's day wine glasses you can order online:
The Best Valentine's Day Wine Glass Gifts You Can Order Online
If your special someone is a "wine monster" then this is the perfect wine glass for them. You should definitely pair this one with a couple bottles of wine though.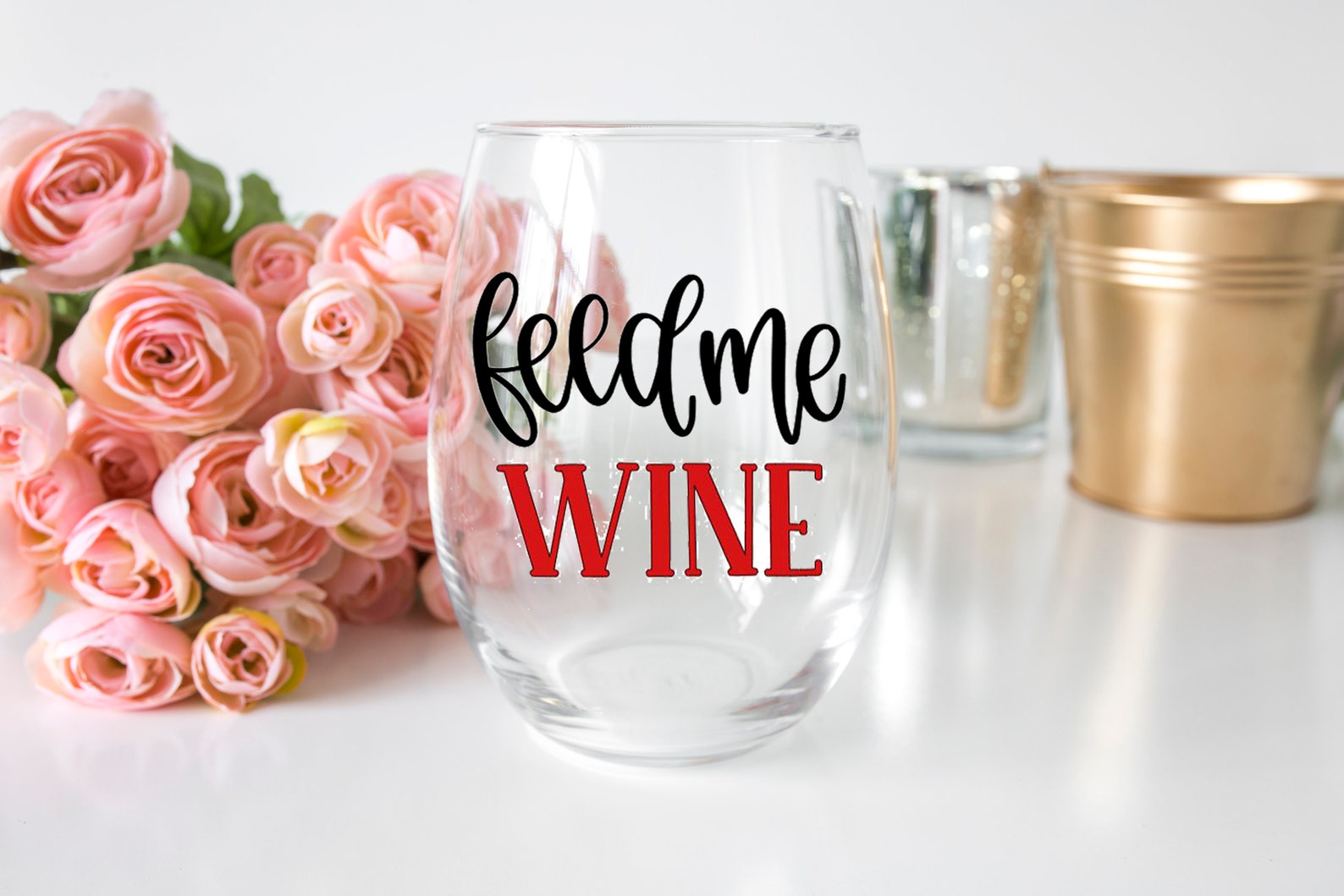 Has your Valentine got a football player booty? Then this is the perfect funny wine glass for them.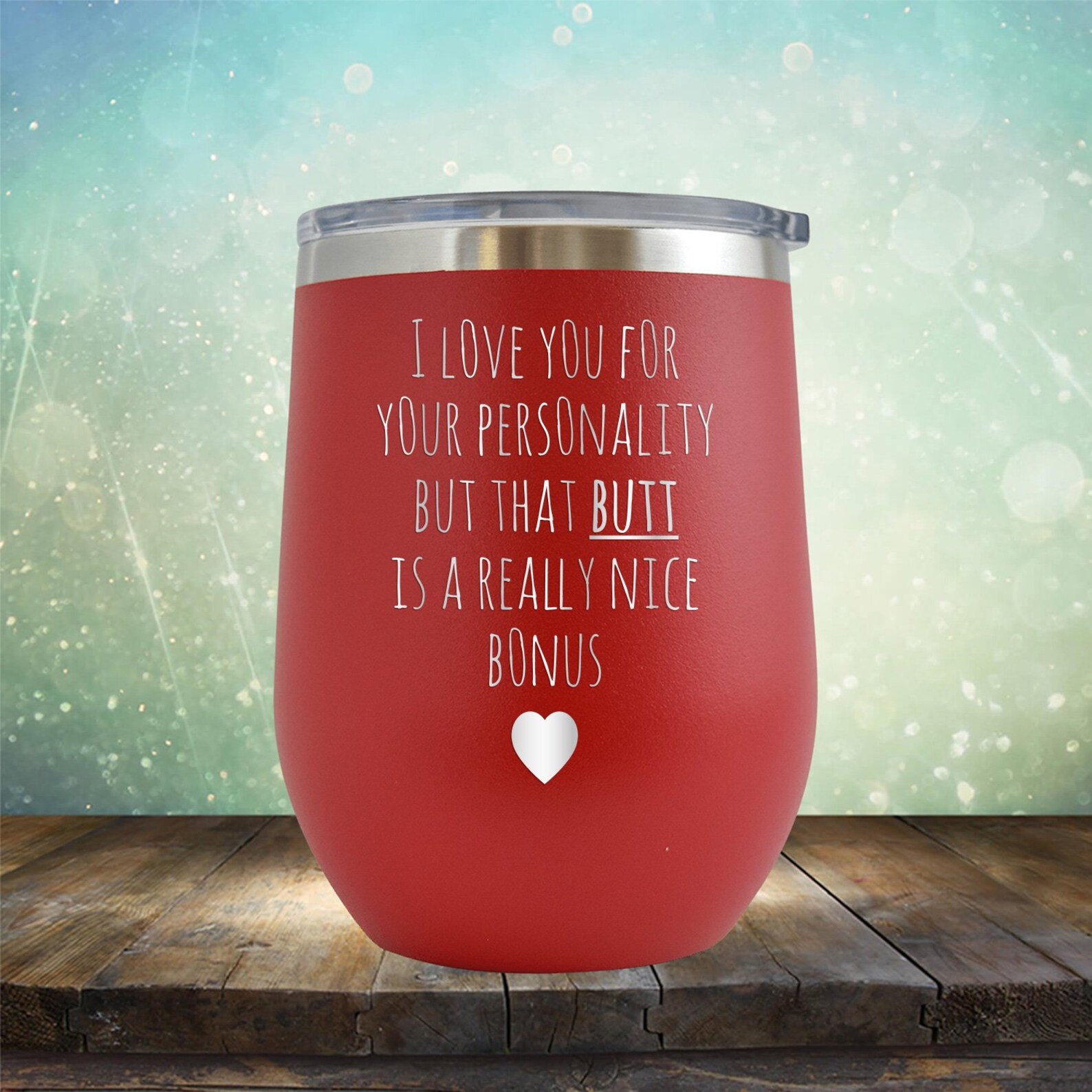 If you're looking for a Valentine's Day gift that'll be a real "tear-jerker," then this is the personalized wine glass you need to give your Valentine this year. More romantic words have never been said.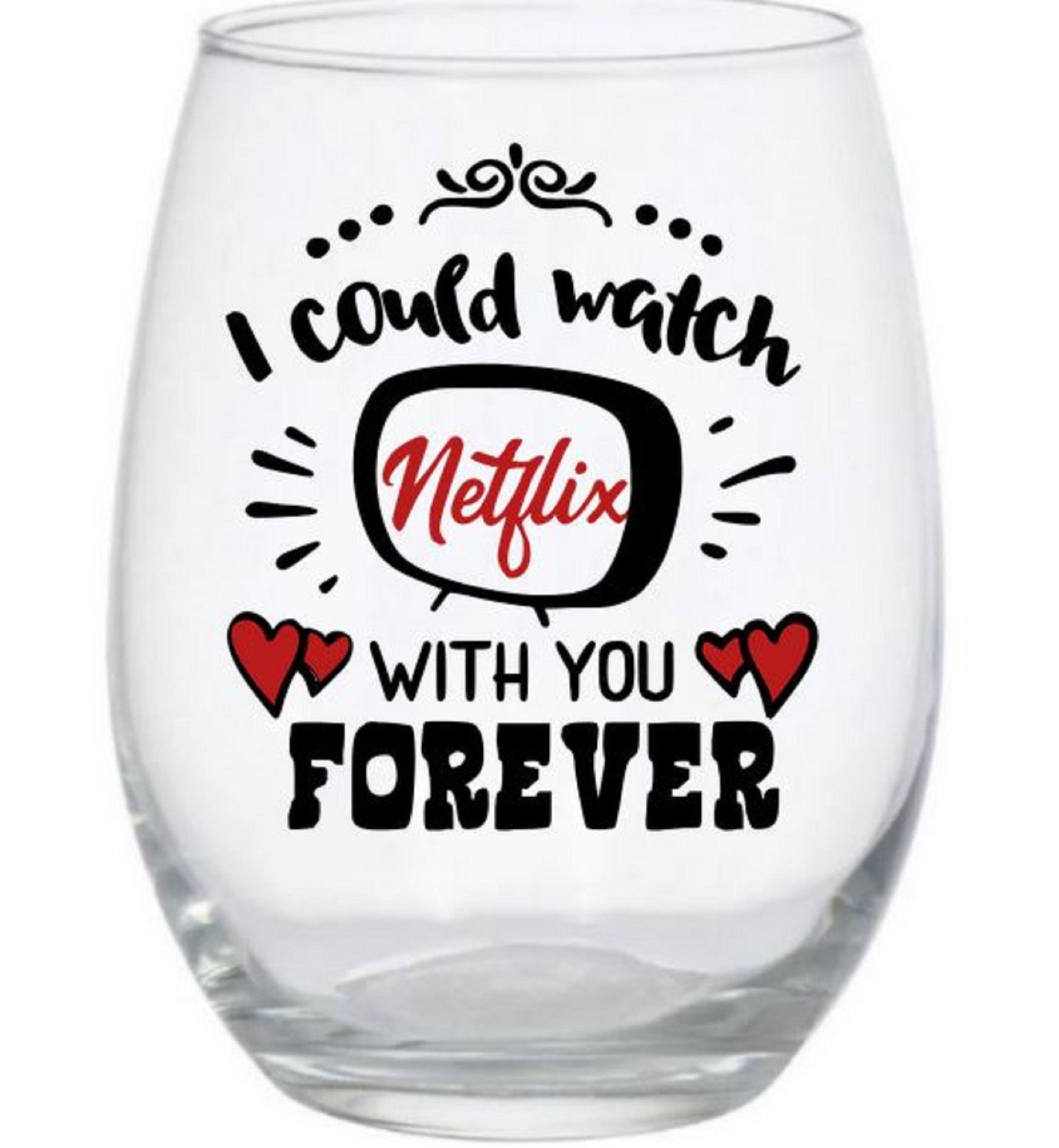 Although this is a wine glass, if your special someone has a hard time choosing between a bottle of red or a vodka cran, well, they can have both in this multi-faceted wine glass.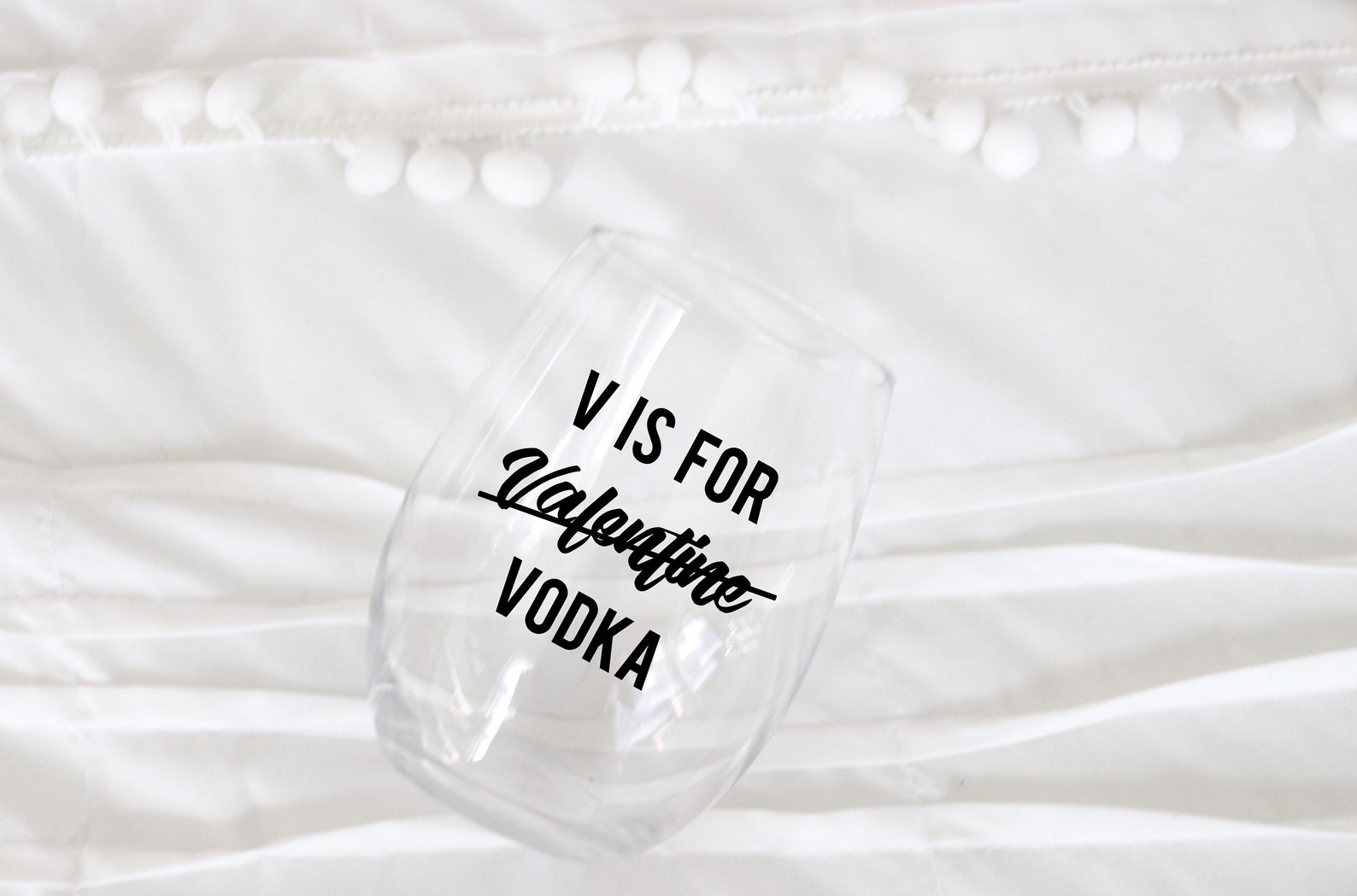 If your significant other is a wine lover and a Star Wars fan, then they'll love this "Yoda One For Me!" V-Day stemless wine glass. Super cute and super punny.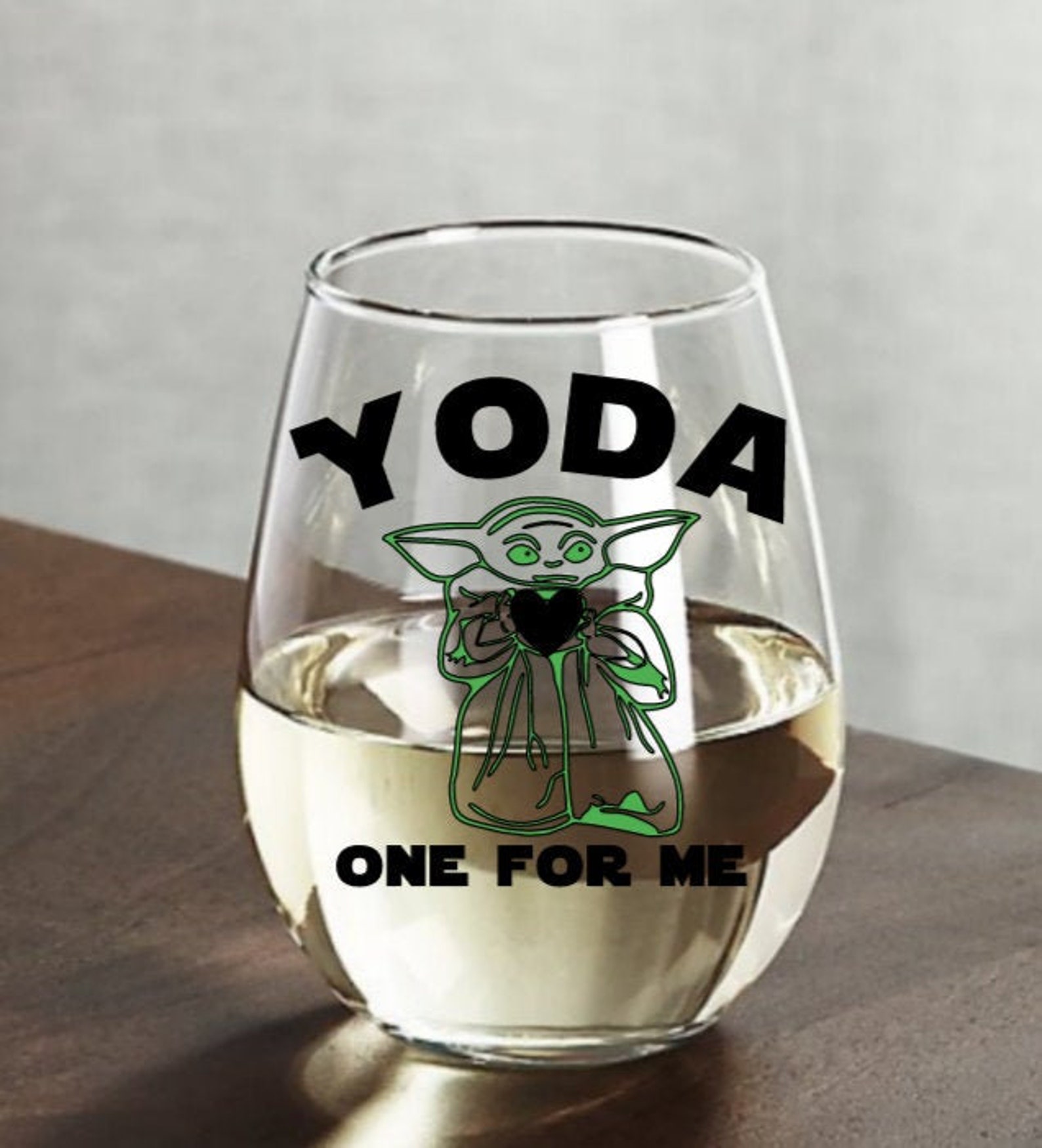 ---
Need a card to pair with your Valentine's Day gift?
Check out these 9 Funny Valentine's Day Cards to Give to Someone Who Loves Wine!
---
This "Cupid's Cocktail" wine glass makes an adorable gift for your wine-loving valentine. Check out some of these delicious wine cocktails you can make them for their new personalized glass!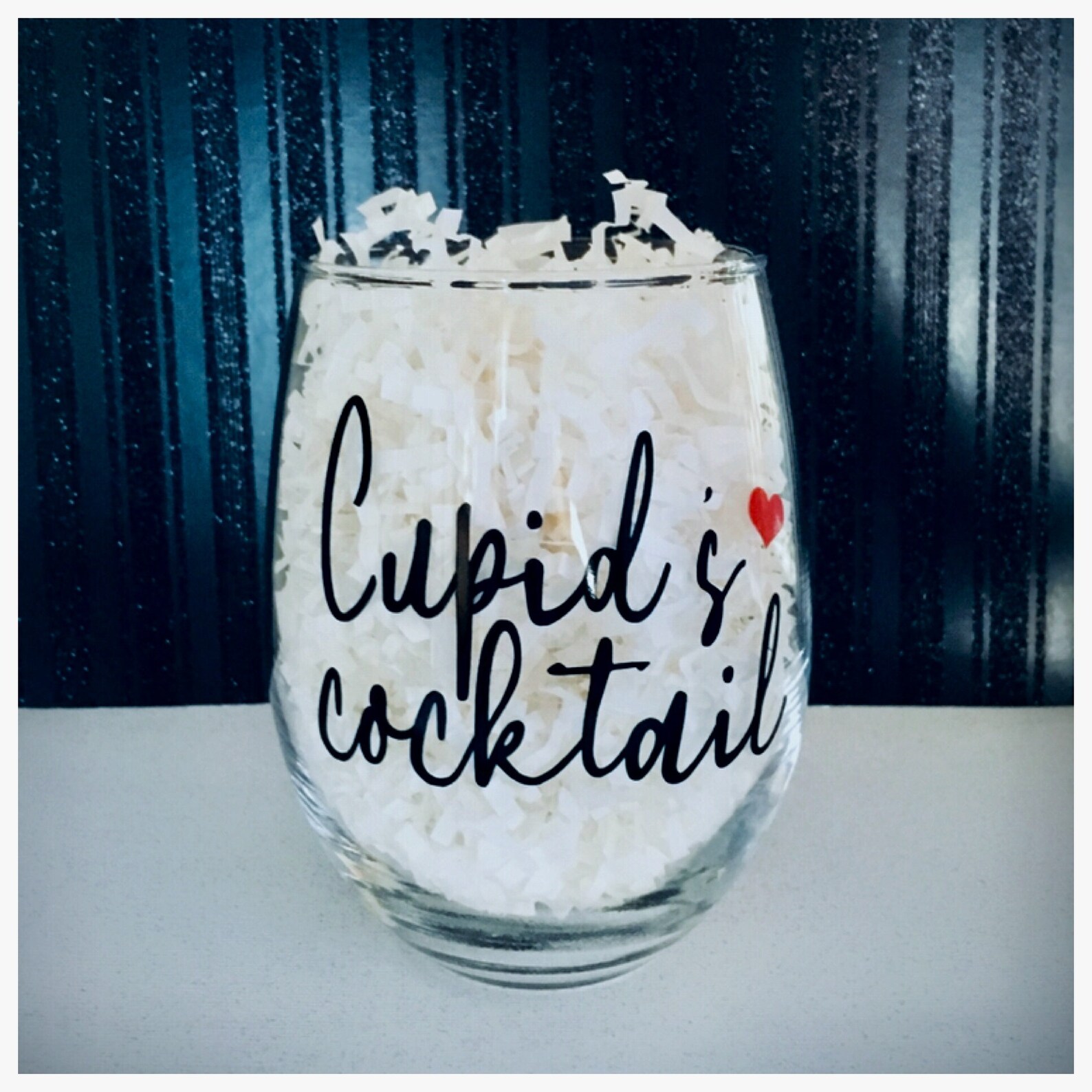 If your special someone is a chilling, thriller fan and Netflix Original, "YOU", then this is the perfect Valentine's Day wine gift to show them just how much you "wolf" them.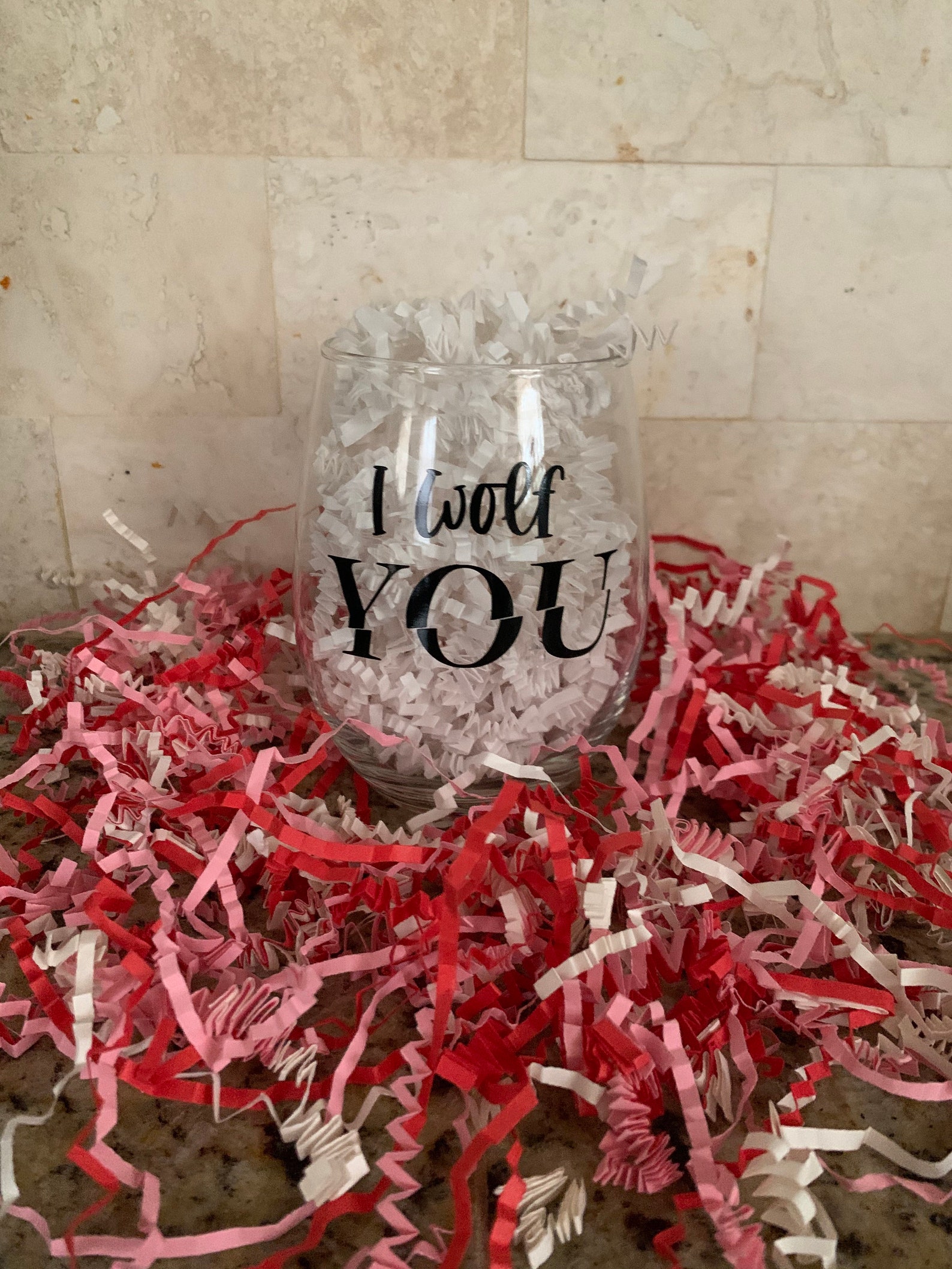 Looking for more wine-related Valentine's Day ideas? Check out these articles you might like:
10 Romantic Wines That'll Make Your Valentine's Day Special
8 Funny and Sweet Wine Quotes for Your Valentine's Day Card
6 Best Wines to Drink if You're Single on Valentine's Day